The most impactful and thought-provoking way to open your church / organizations eyes, ears, and hearts to what scripture has to say about retirement is through a live Retirement Roots presentation. Whether that's in person or through video conferencing, Robert Laura not only delivers the content in a compelling style, but his conversational and humorous approach allows his audiences to get educated in an entertaining way. His passion for the topic creates a memorable experience that touches both the mind and heart. With thought-provoking insights, vivid stories, and a frequent dose of humor, he reaches audiences in a way they do not forget.
What others are saying:
"It has been a pleasure to work with Robert Laura over the last couple years at NorthRidge Church. Robert's courses, Retirement Roots and The Legacy Notebook, have been game changers for many at NorthRidge and our surrounding community. Robert's expertise and more importantly, his heart are invaluable."

Jessica Furlong ‐ Stewardship Lead | NorthRidge Church
For additional information or to book Robert Laura, email us at rca.retirement@gmail.com or call 888-267-1138
Church / Organization Digital Pricing
Includes a license for up to 100 pdf copies of Retirement Roots Book, full access to 6‐part video series, and up to 10 pdf copies of the leaders guide. For groups over 100 contact us for special pricing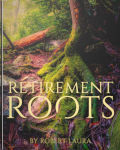 100 PDF Copies
+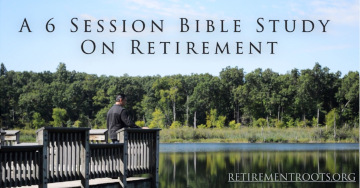 6 Session Video Series
+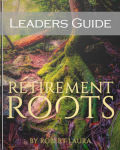 10 PDF Copies
$199.95Add to cart
Church / Organization Paperback Book Pricing
Includes 100 paperback copies of Retirement Roots Book, full access to 6‐part video series, and 10 paperback copies of the leaders guide.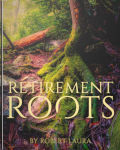 100 Paperback Copies
+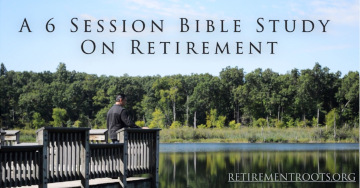 6 Session Video Series
+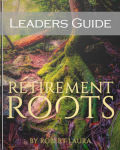 10 Paperback Copies
$499.00Add to cart
Benefits to your congregation and members:
Positions them for important conversations that will strengthen their relationships with God, family, and friends
Prepares them to overcome Satan's temptations and the dark side of retirement
Helps reduce retirement stress and worries by aligning their thoughts and actions with God's word
Provides Biblical perspective to help them retire with clarity, purpose, and direction
Now is the time to focus more on God's saving grace rather than your personal savings. Please join us and use Retirement Roots to discover the best of what God has in store for you.