Our Retirement Roots Small Group package is thoughtfully designed with your 50+ demographic in mind. Complete with a Leaders Guide, participant workbooks (available in paperback or PDF) and a 6 week video series, this study creates an inviting experience for both new or seasoned life groups.
The series will walk them through a variety of activities that will foster spiritual growth, create fresh conversations and shift their mind set from seeing retirement as a self-centered time to a God centered time. We will flip the commercial view of retirement upside down, and dive into understanding how God designed it to be by applying Biblical principles and in the end preparing each person with a Christian Retirement Plan.
We designed the small group platform to create an intimate and inviting experience for couples, singles and widows. Throughout the video series Robert Laura will deliver the content in an engaging way, his conversational and humorous style will encourage instant conversation and participation. Our Leaders Guide will help to steer the discussion, but we often find that the organic flow of engagement among the group is truly what makes Retirement Roots so special. Here's what some of our Small Group attendees had to say about their experience:
"I have been leading small groups for nearly a decade, the material provided is so engaging there wasn't a week that went by that I had to initiate participation from my group. The content truly creates thoughtful reflective conversation." – Jean S
"I wish I had participated in a small group like this several years ago- but it's not too late for what God has planned for me!" – Deb G
"The 24 hour left to live exercise was eye opening, a huge take away for all of us! Our usual 2 hour gathering lasted nearly 4, we couldn't stop talking about it." – Dave K
Small Group Digital Pricing
Includes a license for up to 20 pdf copies of Retirement Roots Book, full access to 6‐part video series, and pdf copy of the leaders guide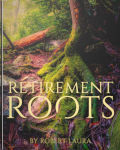 20 PDF Copies
+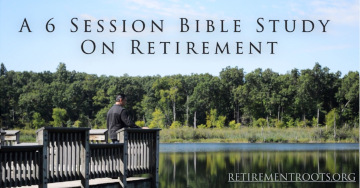 6 Session Video Series
+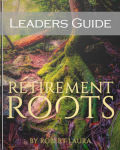 1 PDF Copy
$79.95Add to cart
Small Group Paperback Book Pricing
Includes 20 paperback copies of Retirement Roots Book, full access to 6‐part video series, and 1 paperback copy of the leaders guide.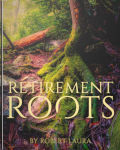 20 Paperback Copies
+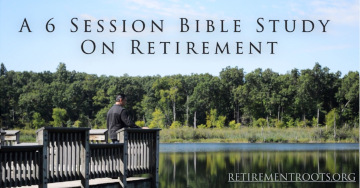 6 Session Video Series
+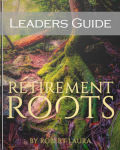 1 Paperback Copy
$199.00Add to cart
Benefits to small groups
Positions them for important conversations that will strengthen their relationships with God, family, and friends
Prepares them to overcome Satan's temptations and the dark side of retirement
Helps them reduce retirement stress and worries by aligning their thoughts and actions with God's word
Provides Biblical perspective to help them retire with clarity, purpose, and direction
Now is the time to focus more on God's saving grace rather than your personal savings. Please join us and use Retirement Roots to discover the best of what God has in store for you.