Whether your still a few years away from retirement, knocking on its door, or you already made the transition, the new era of retirement planning requires individual and couples to prepare for it in a deeper, more spiritual way.
Too many people approach retirement planning focused solely on the dollars and cents. As a result, they can end up like the Israelites, wandering around for years trying to figure it out on their own. But you weren't meant to figure this out on your own! Our individual and couples study was designed to reduce much of that stress in several ways.
First, it changes the foundation for retirement from a self-centered approach that is all about the financial aspects to a God-centered one based on Biblical concepts and promises. In the video series Robert Laura will walk you through every aspect of the study. His conversational style will provide you with frequent doses of humor and thought- provoking insights. He will flip the commercial view of retirement upside down, and help you discover how God designed it to be by applying Biblical principles. In the end, you will have created your own personalized Christian Retirement Plan.
What others are saying:
"First time I have ever heard anyone bring Biblical principles into retirement planning- awesome!" – Steven F.
"Flipped my focus! It is not about money; it's about how God can use me in this next season." – Teri W.
"Wow- never thought of it like this, 'let retirement be God centered, not self-centered." – Karen
Individual Digital Pricing
Includes a pdf copy of Retirement Roots Book and access to 6‐part video series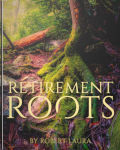 1 PDF Copy
+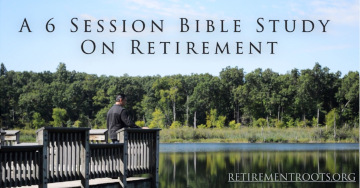 7 Session Video Series
$9.95Add to cart
Individual Paperback Book Pricing
Includes a paperback copy of Retirement Roots Book and access to 7‐part video series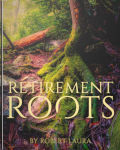 1 Paperback Copy
+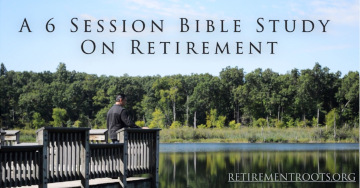 7 Session Video Series
$24.95Add to cart
Benefits:
Prepares you for important conversations that will strengthen your relationships with God, family, and friends
Prepares you to overcome Satan's temptations and the dark side of retirement
Helps reduce retirement stress and worries by aligning your thoughts and actions with God's word
Provides Biblical perspective to help you retire with clarity, purpose, and direction
Now is the time to focus more on God's saving grace rather than your personal savings. Please join us and use Retirement Roots to discover the best of what God has in store for you.